Help
model.wings.rs is a free on line service for processing and presentation of free flight competition results. Every user of this website can enter competitions and competitors. All inputs are automatically stored in the database and are immediately visible to all visitors. Individual and team results are calculated from the input and each competitor has a profile page with all results. Use of service is free of charge.
If you wish to see competition results, simply type in the adress model.wings.rs into the searsh bar, and you should get a list of all past and current competitions: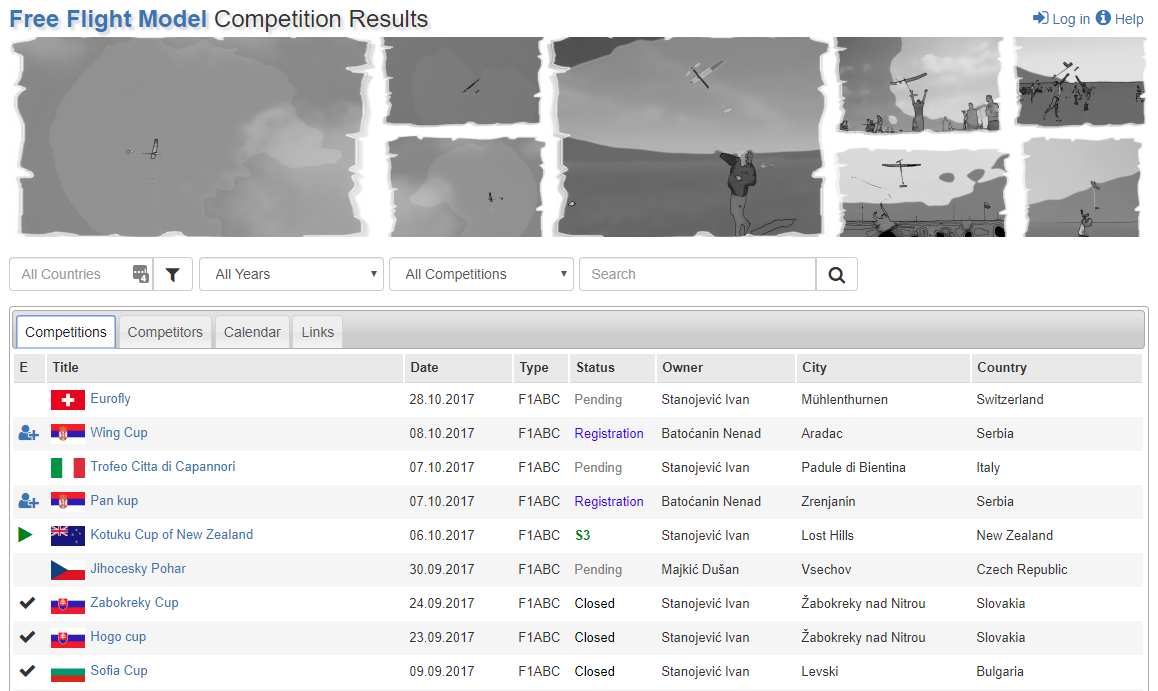 You can see essential information for every competition (name, date, location...). Above the table you will find a toolbar which you can use to filter the information given by state, year etc. When you click on the title of the competition, you wil get a table with the results. The results can also be filtered by category (e.g. F1A,F1B...). Above the results additional information about the competition can be found (info), as well as photos (Pictures), a map of the location (Map), and files with additional information (Files). You can just refresh the page to update the info of an ongoing competition.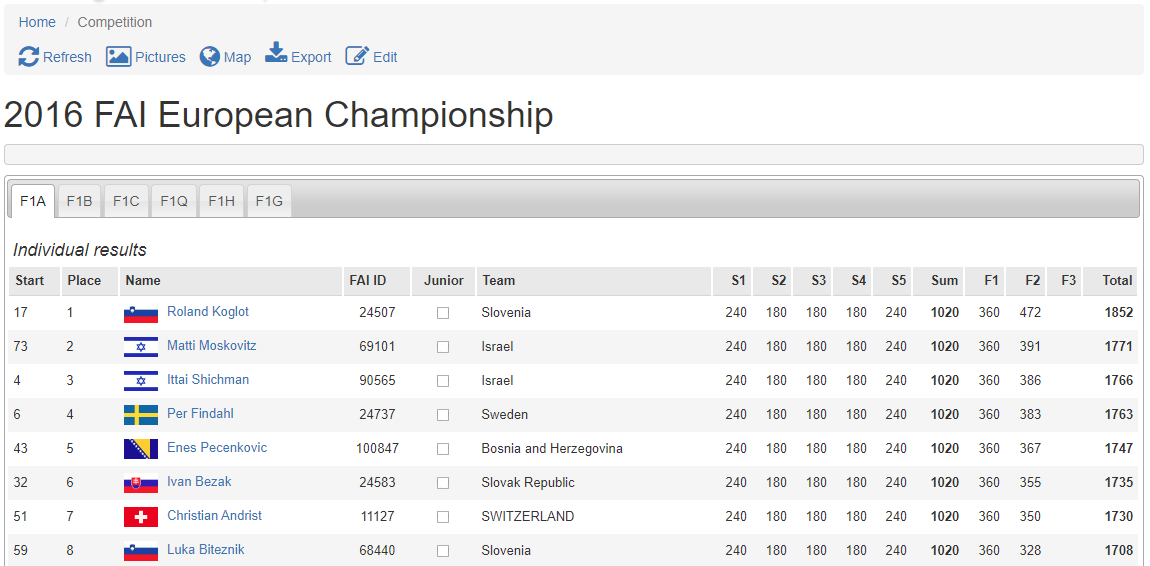 Now you can get all the results of a single contender if you click on his/her name:

You can get that data for any contender if you click on the Competitors tab on the home page and click the name of any contender.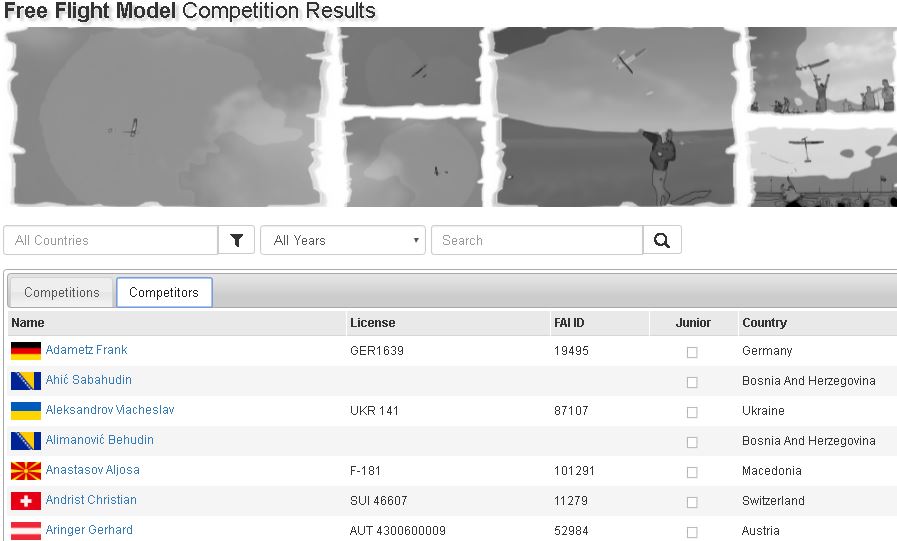 Creation of your own competition and input of results: if you are an organizer, then you will nee to register first by sending an e-mail to model@wings.rs. After that you will receive your login information with which you can create your own competitions. On the home page, you can click on the link "Login" to input the info you were given by e-mail. After logging in, you are presented with a table with your competitions, where you can click "Add new competition" to create a new competition, or you can click the name of a competition to change outdated information. When you create a new competition, first you will need to type in essential information for your competition (name, date, country, state, city):
The field that says "Status" is the current status of your competition, so when you create one, you should generally choose the option "Pending", and when the competition end you should change the status to either "Closed" or "End". During the input of results you can highlight the current start if you click the top of column. For example, on the third start you click on S3, all people who check the status of your competition will see that the third start is underway. After that you need to choose the type of competition (currently the only type that is supported is F1ABC). You can also put up a link with pictures of the competition, a precise location on google maps and a description. All this information will stay private until you change it's status to "Public". Competitions are sorted by date, so you can freely input competitions which haven't yet been held or older competitions, that are already finished.
Next, you need to input your contenders by clicking "Add new competitor". You will get the following form: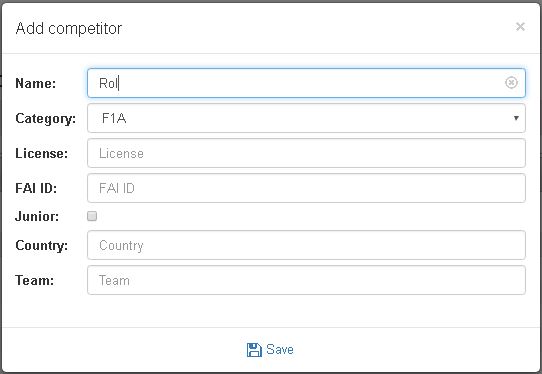 First you need to input the contender's name and surname. If the contender has previously entered a competition, all fields will be automatically filled with his information.
When you enter all your contenders, you can begin with the input of the results. Click on the corresponding field and input the results. Results are inputted in seconds, and instead of "180" you can just type the letter m, the system will automatically recognize it as "180". In addition, you can highlight an ongoing start by clicking the top of the corresponding column.

Below the results there's a memo field where you can type in additional info about the competition (wind speed, start time etc.). Inputted information is automatically visible to all viewers. The website can be viewed on any internet-compatible device(PC, smartphone, tablet):